Grappling with the challenges that modernity presents to Halacha and offering a new paradigm for religious Jewish life.
Collaborative Seminar for the study of Jewish Interpretative Tradition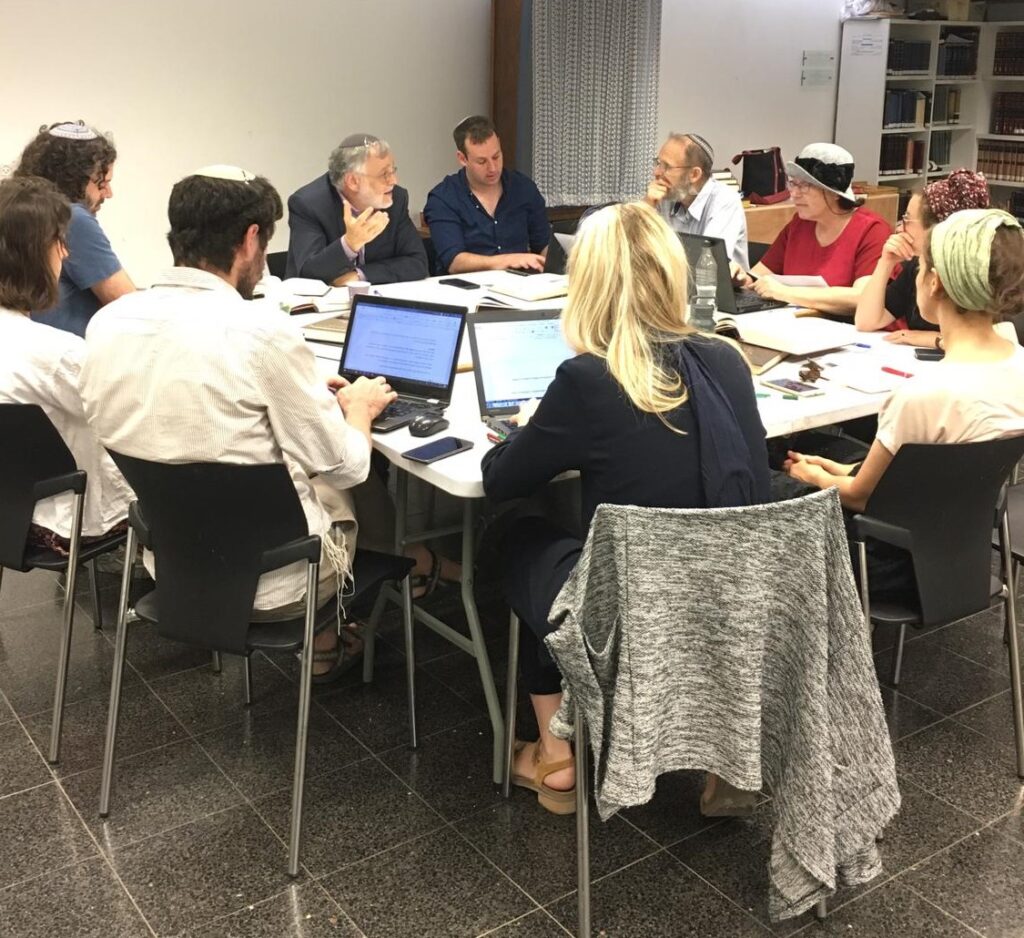 A key new initiative of Beit Midrash Har'el is our Collaborative Seminar for the Study of Jewish Interpretive Tradition. This Seminar brings together a select group of Jewish Scholars and educators to explore the hermeneutics of our interpretive tradition. 
Most Orthodox Jews attribute literal truth to the narratives of the Torah as well as to Halachic categories and structures.  For example, the distinctions that the Halacha makes between men and women or between gentiles and Jews are somehow believed to be embedded in objective reality. This, often unstated, assumption lies at the core of how modern Orthodoxy responds to – or doesn't effectively respond to – the pressing issues of the day.  
We intend to examine the historical, psychological, and anthropological issues that have influenced the genesis of our Torah narratives and Halacha, as well as mystical and Hasidic sources, to explore alternative approaches to Jewish religious life today.  This effort is essential to providing the philosophical and intellectual grounding required to frame any fresh approach to Halacha.   
jewish interpretive tradition
Jewish tradition is characterized by continual interpretation and reinterpretation of sacred texts. Although much time and effort is spent interpreting texts, insufficient thought has been given to a number of critical questions: 
·         How do our religious stories emerge and are transmitted? 
·         What is the relationship between our stories and our rituals? 
·         What are the underlying historical and psychological influences which create the context of the interpretation that is going on?  
·         What are our core values? Values such as democracy, fairness, justice, duty, loyalty,  self-sacrifice, family, Zionism, and continuity…from where are they derived? 
·         Should we look at and be critical of our values? How do values influence the understanding of narratives and Halacha? 
·         Is the relationship between Halacha and God's will, or different versions of Torah min Hashamayim, relevant in determining Halacha? 
·         Are there limits to Halachic interpretation? What might they look like? 
These questions are vital when we seek to address, in a fundamental way, contemporary challenges facing traditional Jews. 
"Beit Midrash Har'el, for me, is the culmination of a quest to bring together the world of Jewish thought and that of Islamic theology in a bid to mend cultural relations and engender peace. Not only does Beit Midrash Har'el provide a holistic atmosphere in which students are able to raise and discuss difficult questions, but also the professional and intellectual training to prepares us for future careers in the fields of Jewish thought and Jewish law. Its liberal and critical outlook make it unique in the landscape of Orthodox ordination programs worldwide."